Payout Estimator
Gold (USD):
$0.00
Platinum (USD):
$0.00
Karat Enter Weight Estimated Payout
Offers May Vary Depending on Items
If you plan on getting more than one offer on your items, we ask that you do so before showing your items to us. This way, if we take the time to examine your items and make a generous offer, you will be able to recognize the strength of our offer and we will have the potential to serve you at that time.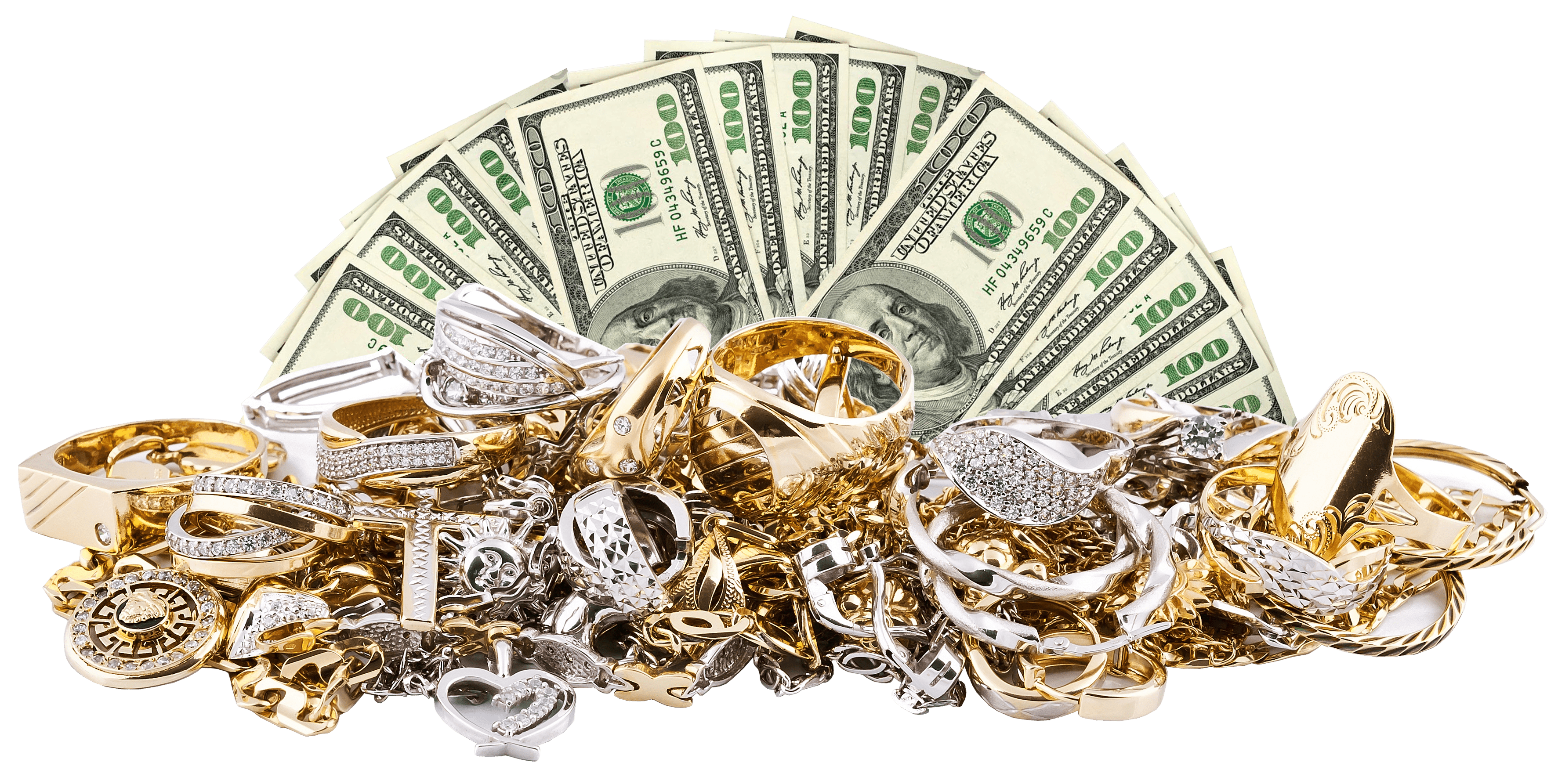 Designer items or items which may be resold will typically earn a higher price.

The truth is, gross margins on scrap gold are typically small.  So small, in fact, that if you get multiple offers, they will probably be within 10% to 15% of each other.  If a buyer is paying you, for example, 60% to 70% of the melt value, the buyer's gross revenue is only 30% to 40%.  Which means their net revenue (what they keep after they deduct their expenses) is a 1/3 to 1/4 of that, or about 7% to 10% net.  The gold market can move between 7% to 10% in a single day.  So, as stated, gross margins are typically small.  
Whereas, margins on new jewelry being sold in a retail jewelry store or website, are very different.  Most retail businesses like clothing, electronics, or furniture companies, buy an item wholesale, let's say for $1.00, and sell it at retail for $3.00, $4.00, or more, earning them 300% or 400% or greater gross revenue, rather than 30% to 40% on scrap jewelry.  Again, scrap margins for the buyer can be quite small.  
Using any online scrap gold calculator, you can calculate 100% of the melt value.  Keep in mind that when gold is melted down, some small percentage of the gold and its various alloys are lost in the process.  What companies offer will differ from dealer to dealer, based on their costs of doing business and the profit margin earned on the transaction. Lee Cannon
We had a great experience with Raleigh Diamond! The staff members were very helpful and attentive. We made a really small purchase and they still gave us five-star service! They took really good care of us. Heather Anderson
Excellent place! Very clean, spacious, with curteous staff. I LOVE the giant chandelier in the middle of the room! I came in order to sell a bracelet and i feel I got a fair price. I had my young daughter with me and the gentleman who I dealt with was absolutely wonderful with her! I would highly recommend this place to anyone looking for beautiful jewelry or in need of selling their gold. Brian Holder
I had a great experience. The employees were friendly, attentive and knowledgeable. I highly recommend. Melissa Hall
Fantastic service! Had a wonderful experience with the gentleman who helped me sell some diamonds here. Associate was extremely knowledgeable and educated regarding current GIA diamond standards and helped me make an informed decision regarding my valuables. THANK YOU!!! Beautiful store, highly recommended!